SUMMER READING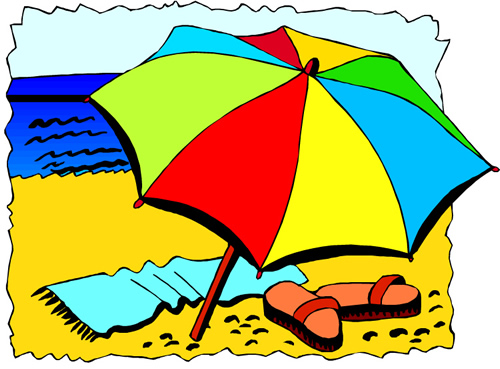 INCOMING 3rd, 4th, and 5th GRADERS
The aim of our summer reading program is to enhance your child's love of reading. To accomplish this goal, there are 2 components to our summer reading activities. This year all students entering grades 1 through 5 in 2013-2014 will be required to read a friendship-themed book in addition to their 100 Book Challenge reading, as part of the Garnet Valley School District Summer Reading Program. The goal for students is to read and record 100 lines on the attached log sheet (1 line= 15 minutes of reading). The time spent reading includes the required friendship book selected from the grade-level list as well as any other books on their 100 Book Challenge reading level.
Students must choose one book to read from the friendship book list for the grade that they will be entering in the fall. They will discuss this book with their classmates upon their return to school. The attached graphic organizer must also be completed to enhance their participation in the discussion.
Friendship Books and Suggested Readings for Incoming 3rd Graders
Friendship Books and Suggested Readings for Incoming 4th Graders
Friendship Books and Suggested Readings for Incoming 5th Graders
__________________________________________________________________________________________________________________
The goal of all reading instruction is to help students become lifelong learners who love to read. To achieve this goal, students must devote substantial time to reading literature. During the summer months, all middle school students will be required to continue reading independently.
We will again be using the Accelerated Reader for the assessment of summer reading. The Accelerated Reader program has established a point value for each book. Listed below is the total number of points at each academic level that will be the student's goal to achieve by the end of the summer. Students must read two books and are encouraged to read as many books as possible in order to reach their goal.
Enrichment – minimum of 12 points
Level One – minimum of 9 points
Level Two – minimum of 6 points
LS - minimum of 4 points
A test score of 100% is needed to earn the maximum number of points for each book. Partial points are awarded for less than perfect scores.
Accelerated Reader, however, awards no points for test scores of 50% or less
. (Ex. – A 90% test score on a 10-point book yields 9 points, a 60% test score on a 10-point book yields 6 points, while a 50% test score on a 10-point book yields 0 points.)
Dates and Times for Testing Center

All Accelerated Reader tests for summer reading must be dated between June 17, 2013 and August 23, 2013, or your child will not receive credit for summer reading.
Accelerated Reader testing will take place in the Garnet Valley Middle School computer lab on the first floor. Students may come to any of the posted times. Please note that each test will take approximately 15 minutes to complete, and students may take more than one test in a session.
Times and dates for testing are below
:
Monday, June 24
3:00-5:00
Tuesday, July 9
12:00-2:00
Thursday, July 11
6:00-8:00
Wednesday, July 17
3:00-5:00
Thursday, July 18
12:00-2:00
Tuesday, July 23
6:00-8:00
Wednesday July 31
6:00-8:00
Thursday, August 1
12:00-2:00
Monday, August 5
6:00-8:00
Tuesday, August 6
3:00-5:00
Wednesday, August 14
12:00-2:00
Thursday, August 15
3:00-5:00
Tuesday, August 20
3:00-6:00
Wednesday, August 21
12:00-3:00
Thursday, August 22
5:00-8:00